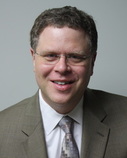 Adam Shayevitz MBA
, President
and Principal Consultant
Adam's 30 year career academically and professionally has been focused on Global Strategic Sourcing. Upon graduation from Babson's International MBA Program he began working as the Strategic Planning Manager for Mascon, a multinational trading company sourcing electronic parts and assemblies from the Far East. Promoted to Sales and Marketing Manager for Custom Electronics, he built a business unit focusing on China and Taiwan contract electronics manufacturing services. Adam then moved on to AMP (now merged with Tyco Electronics) as Market Development Manager developing a low cost model for sourcing commodity connectors. He joined
P
arker Hannifin's, Chomerics Division as the Global Sourcing Manager. Promoted to Business Unit Manager and then Division Manager for Global Sourcing, he started and led a highly profitable business unit sourcing private label products. His business unit became a model for best global sourcing practices.
After 14 years at Parker he decided to apply his skills towards building supplier partnerships for Rethink Robotics, a leading collaborative robot start-up. Adam installed the Baxter robots' global supply base, for both quick prototyping and volume production. He achieved the goals of world's lowest cost industrial robot with majority USA content. Baxter has been featured in multiple top-tier media outlets, including "60 minutes,"Wall Street Journal, New York Times, and Businessweek.
Adam received an MBA in International Business from the Graduate School of Business at Babson College, and a Certificate in Sales Management from Boston University's Center for Management Development. He graduated Skidmore College with a BA in Economics earning both College and Departmental Honors, and was inducted into the Omicron Delta Epsilon Economics honor society and the Periclean academic honor society. He has lived and worked in Taiwan and Japan and speaks proficient Mandarin Chinese. He is an expert negotiator with extensive experience achieving win-win solutions. Adam's articles are regularly featured on
Linkedin's Pulse
Logistics and Supply Chain section. He is one of the most viewed writers on
Quora's Strategic Sourcing topic
.
---