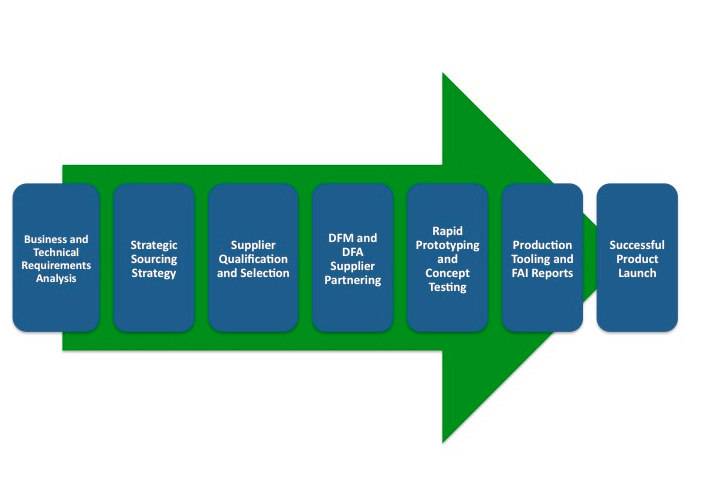 Strategic Sourcing Services:
Rightshoring​.
Supply chain risk mitigation.
Optimize total delivered cost.
Contract and price negotiation.
Supplier qualification and selection.
Triage RFQ's to most suitable sources.
Supply base evaluation and capability alignment.
Strategic business reviews with the supply chain.
Lead cross-functional teams in sourcing categories.
Facilitate new supply relationships with our pre-qualified global network.
Design for Manufacturing and Design For Assembly supplier partnering.
Work with client sourcing teams to demonstrate and implement best practices.
Develop & implement sourcing strategies based on each client's unique needs.​